Today I was browsing
"The big bang theory"
IMDB page to see if there are any new episodes. And there were.
I noticed on some of the episodes you have a link: Watch on Amazon. Great, I said, but then, bam: "This video is not available in your country" (I'm in UK now).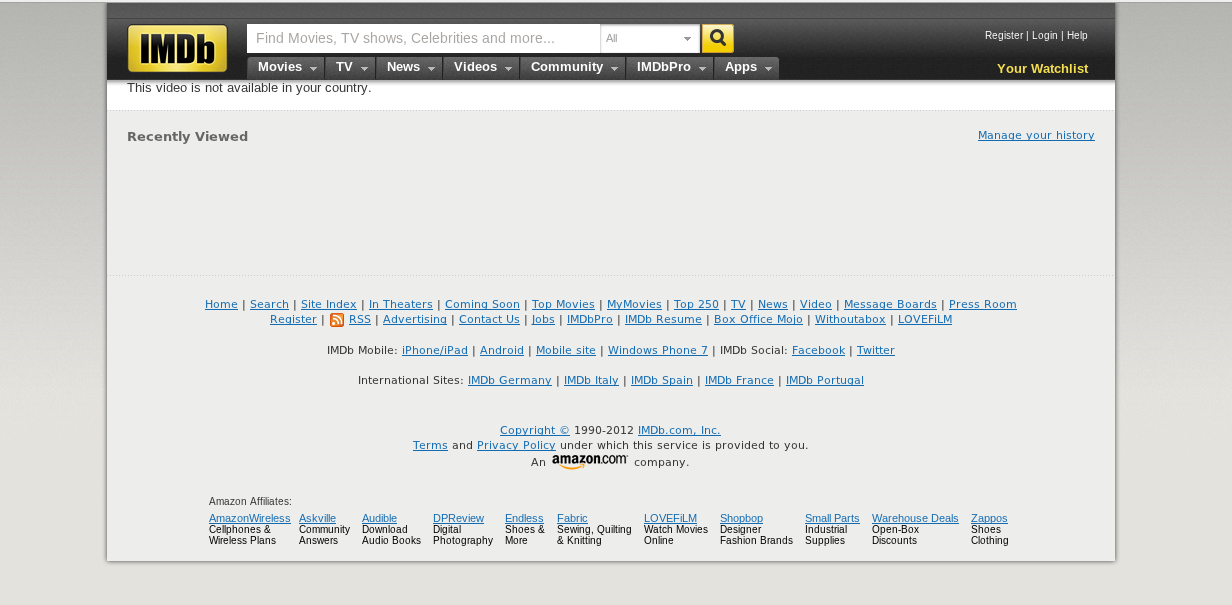 Question: WHAT THE FUCK IS WRONG WITH MY COUNTRY?
Anyway, they're bloody liars, the video is available in my country and any other country, cheers
TPB
for treating people equally and not being xenophobic or racist!
It's just that maybe they don't like my money, who knows.
I should also post about how random Youtube videos are not available in my country, lol. THIS WORLD IS RUN BY FUCKING RETARDS, I'm telling you - and we're letting them!
Cheerio