Today someone announced some more IPv4 classes on the Internet, nothing new here, but this meant the global routing table has exceeded 500k entries (501,525 as we speak).
This has caused a lot of very popular Cisco router models to go belly up because their default value for the IPv4 table size is 512k which in this case was not enough to hold the global table.[1]
Here in UK I noticed a lot of companies had problems, from smaller ones like
Coreix
to bigger ones like
BT
, the impact was pretty large. I imagine this problem was felt globally.
This default value can be changed easily[2], but it requires a reboot of the router which in the network engineering world is a big thing as it is one of the most critical pieces of infrastructure; everyone should plan their maintenance windows accordingly.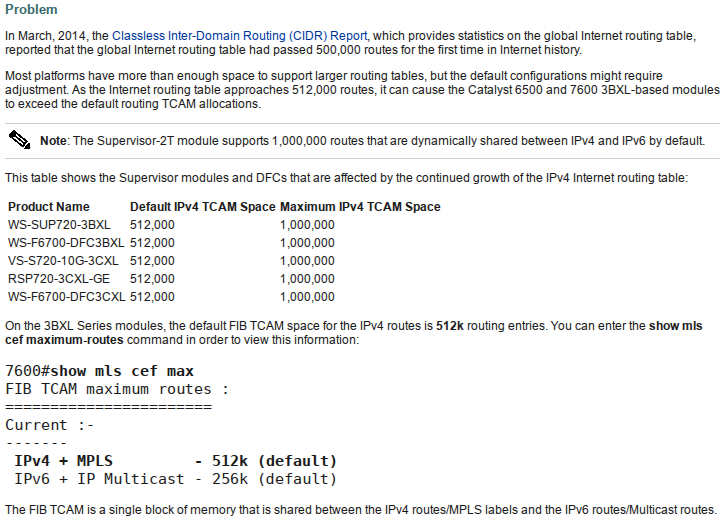 [1] - Theoretically the table should hold up to 512k entries, but the memory is not exclusively used for it, some of it goes to IPv6, some to maintaining various sessions, MPLS etc, so it crapped out at around 500k.
[2] -
http://www.cisco.com/c/en/us/support/docs/switches/catalyst-6500-series-switches/117712-problemsolution-cat6500-00.html